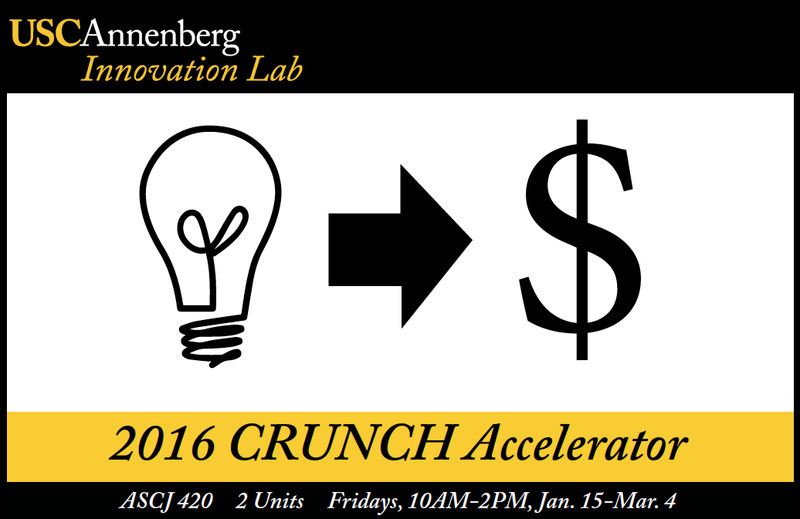 The AIL's CRUNCH Accelerator returns!
In this intense, 7-week course, student teams will learn the secrets of a successful startup, including how to: Determine your minimum viable brand; Discover ways to motivate customers;  Define and share your story; and  Design your competitive advantage.
To be eligible:
• A minimum of 2 members of the student
startup must sign up together
• Startups with a focus on media, journalism
and entertainment are strongly encouraged
• Proposals will be evaluated on the idea's
potential, the academic diversity of the team,
and alignment with the AIL's research areas
(see
www.annenberglab.com/edison-project
)
What are you waiting for? Let's go!
start